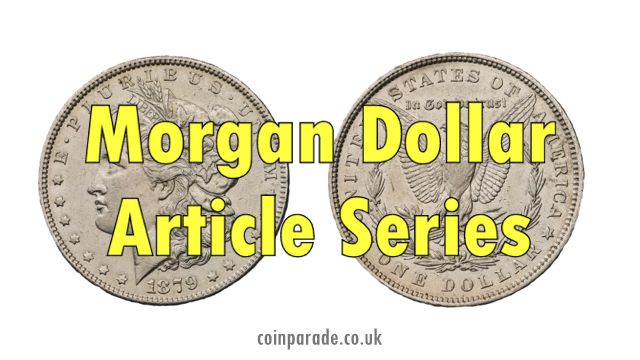 The Morgan silver dollar is a unique part of the history of America. Not highly regarded in its day, the coin is now one of the most collected of all United States coins.
Designed by George T. Morgan, the coin was first minted in 1878 at the Philadelphia mint. Five different mints struck Morgan coins during its production. Philadelphia, Carson City, New Orleans, San Francisco, and in the final year, 1921, the Denver mint struck the coin for the first and only time.
The Morgan dollar was created not from necessity, but for one reason only. Silver, and lots of it. The rich silver strikes from the Comstock Lode and other western mines created more silver than the mining industry could sell. Political pressure from mining interests created the Bland-Allison act of 1878. This act mandated the Federal government buy millions of dollars of silver to be used in coins.
The American public for the most part wanted no part of the new silver dollar George T. Morgan designed. The coin was never popular in the north and the east. Silver dollars were mainly the currency of choice in the western states, and the Morgan dollars enjoyed their greatest popularity there.
Recently freed slaves also favored silver dollars over paper money, and the coins enjoyed popularity among them.
In 1878 when the Morgan dollar was first minted, it was the first silver dollar since 1873, when the Liberty Seated dollar was discontinued. Other coins in circulation were the Indian Head cent, the three cent piece, the Shield design nickel five cent piece, and Liberty Seated dimes, quarters, and half dollars.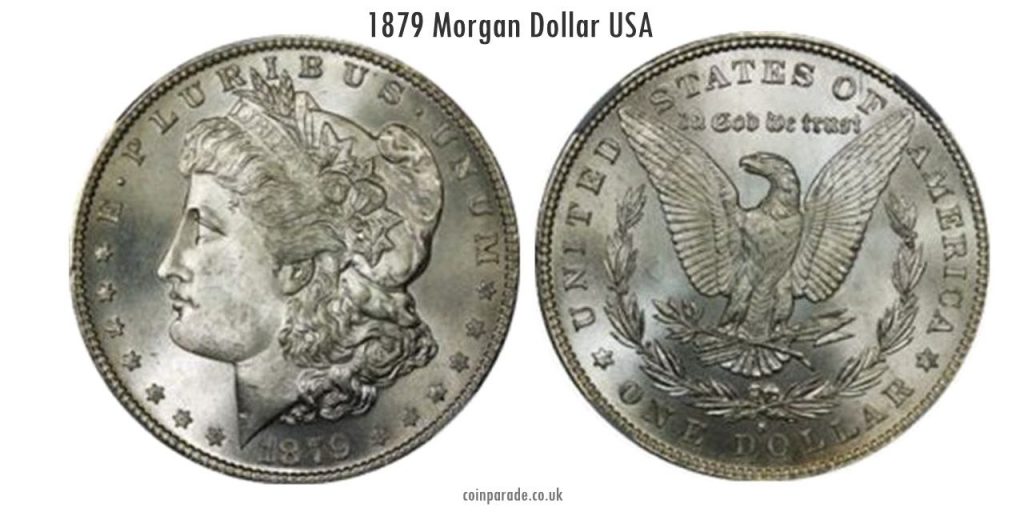 The Morgan coin conjures up images from the Old West and a part of American history long glorified. Wild West outlaws like Billy the Kid, lawmen like Wyatt Earp and Wild Bill Hickock all come to mind during this period. Other famous Americans like Buffalo Bill Cody, Henry Ford, and the Wright brothers were all making history when these coins were in circulation.
For the first 84 years of its existence, the Morgan dollar was shunned by the public as well as coin collectors. Not until the 1960's did the Morgans begin to gain prominence. Rising silver prices and the release of formerly scarce New Orleans "O" coins in 1962 brought the once forgotten silver dollars into the spotlight.
By early 1964 all of the Morgan silver dollars had been cleaned out from the Treasury vaults. Collectors, dealers, and silver speculators had created a market frenzy for the coins.
The coin once scorned by the public has risen to heights that few others have reached. Now Morgan's coin is one of the most sought after coins ever minted in America. Each year new enthusiasts are introduced to the wonderful world of the Morgan silver dollar.
Are you a fan of Morgan dollars? So are we at morgancoindepot.com.
Article Source: The Morgan Silver Dollar – An American Treasure
---
List of items on:
---


On eBay UK:
---
1880s Morgan Dollar Commemorative Coin. RESTRIKE. *UK Dispatch*

£ 3.99

1898-P US Morgan Silver Dollar

£ 40.00

1891-O US Morgan Silver Dollar

£ 29.00

1900- S US Morgan Silver Dollar

£ 30.00

1879 US Morgan Silver $1 Dollar coin (Philadelphia mint).

£ 35.00

1896-O US Morgan Silver Dollar

£ 30.00

1883 USA MORGAN SILVER DOLLAR COIN 90% SILVER

£ 49.99

1901 USA SILVER MORGAN DOLLAR COIN. NEW ORLEANS MINT. UNITED STATES OF AMERICA.

£ 37.00
---
List of items on:
---