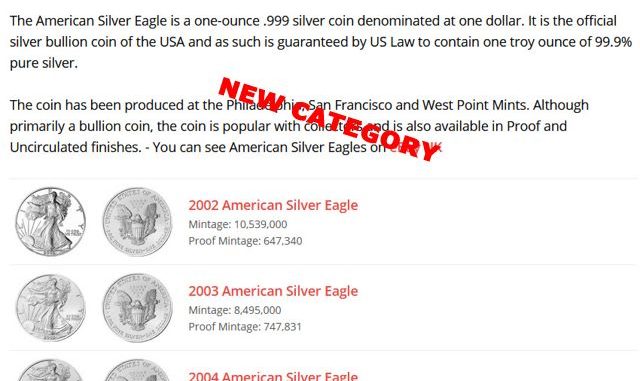 CoinParade.co.uk has added a new category: American Silver Eagles.
The American Silver Eagle is a one-ounce .999 silver coin denominated at one dollar and minted 1986-present. It is the official silver bullion coin of the USA and as such is guaranteed to contain one troy ounce of 99.9% pure silver.
Check out the list at American Silver Eagles.