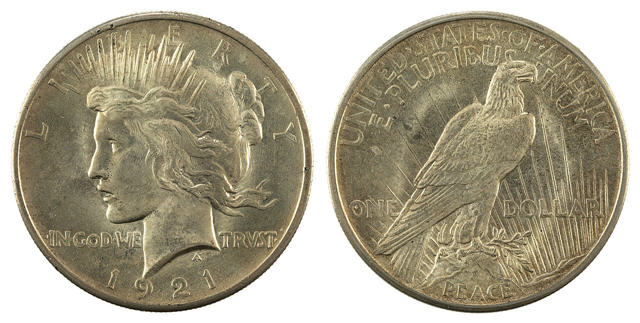 Rare American Coins and the Creation of the Peace Silver Dollar
Farran Zerbe was the coin collector who founded the Chase Manhattan Bank Money Museum in New York City with his own superb coin collection. Farran Zerbe is credited with initiating the interest by Congress in a new silver coin commemorating the recent peace from the World War.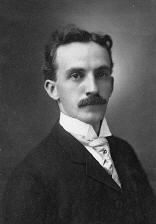 He campaigned for a new silver dollar coin intended for circulation. Finally, on May 9th, 1921 a joint resolution by the House and Senate brought the Peace Dollar into existence.
The Pitman Act now provided for replacement of the 270 million silver dollars melted for the war effort. President Warren Harding signed an Executive Order on July 28th, 1921 for a new Peace silver dollar coin.
It still took until November 23rd, to announce a competition for Peace silver dollar proposals from 8 prominent sculptors. Entries were due by December 13th, 1921. Mint employees worked furiously to have the working dies ready by the deadline of Monday, December 26th.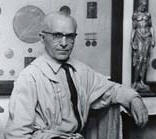 Because of the extremely condensed timeframe for having a working prototype, the contest winner, Italian immigrant, Anthony de Francisci used his 23 year old wife, Mary Teresa Cafarelli as the model to represent the Lady of Peace. She was the last model to pose for a representation of Liberty on a US coin.
Anthony de Francisci lived from July 13, 1887 to October 20, 1964. He immigrated to the United States in 1905 and was married to Mary Teresa Cafarelli in 1920. Mary Teresa Cafarelli de Francisci lived from May 4, 1898 to October 20, 1990 and died exactly 26 years after her husband to the day.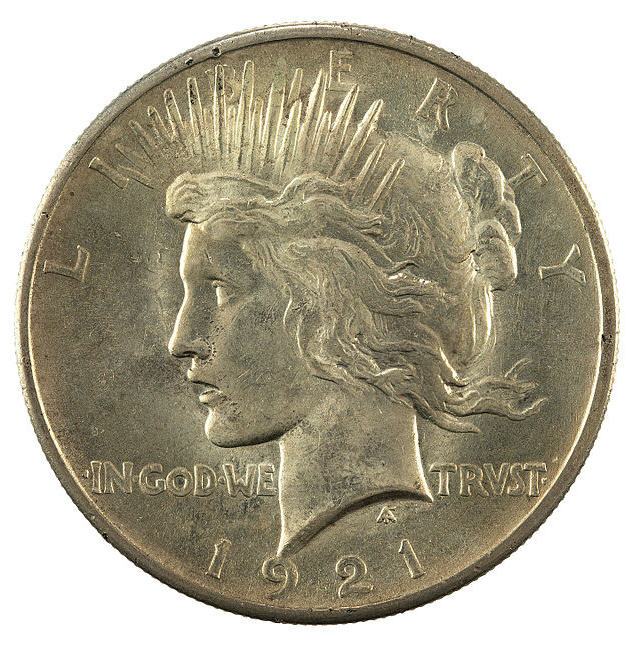 The original high relief design quickly proved to have problems during production, because the extra striking pressure considerably shortened die life. High relief dies broke easily and had a very short service life.
The relief was reduced soon after production began to solve the initial problems. Reduced striking pressures made the coin flat and weakly detailed. This made the Peace Dollar one of the flatter silver dollars minted in the US. It is second only to the Eisenhower silver dollar.
Unfortunately, the flattening process made this coin lose most of the beauty intended by its designer. The beauty and bold design of this coin was lost in 1921, never to return.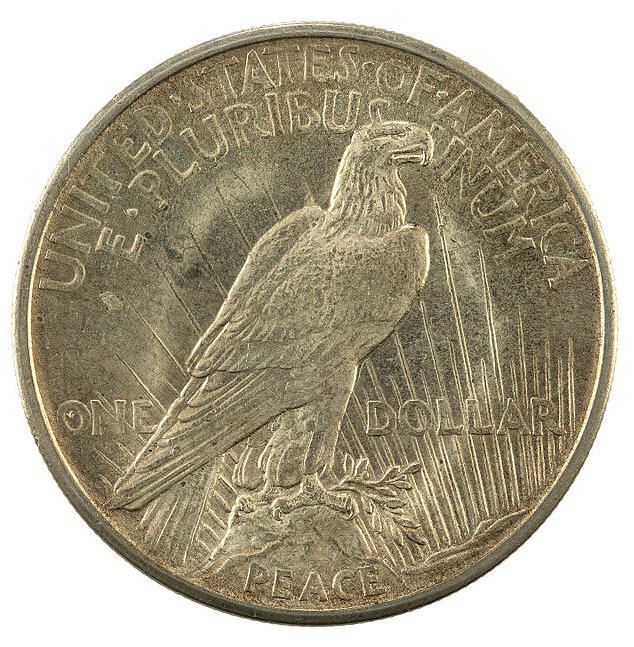 The pride taken in minting the Morgan silver dollar didn't carry over to the Peace dollar. The Philadelphia Mint produced coins with off white blotches and San Francisco was famous for its poor strikes. They DID manage to get a half million coins out of a die pair though.
To discover more about coins: collecting issues, money management, investing in the rare and bullion coin market, and much more, I invite you to visit for videos and free tips on buying coins at the best prices.
Article Source: Rare American Coins and the Creation of the Peace Silver Dollar
Image Source: National Numismatic Collection, National Museum of American History.
Peace Silver Dollar
---
List of items on:
---


On eBay UK:
---
1922 SILVER PEACE DOLLAR .900 $1 BUNC PHILADELPHIA MINT BOX & COA

£ 49.99

USA Silver Peace Dollar 1923

£ 29.99

1935 S .900 Silver coin US Peace Dollar

£ 40.00

USA 1922 Silver Liberty Dollar / Liberty Head Peace Silver One Dollar coin

£ 22.99

NGC AUNC 1922 Silver Peace Dollar Almost Uncirculated

£ 35.99

USA! Better Date! 1926-D Peace Silver Dollar in nice high grade!

£ 26.99

1922 USA SILVER PEACE DOLLAR COIN. DENVER MINT. UNITED STATES OF AMERICA.

£ 34.50

SILVER MORGAN Dollar 1921 and SILVER PEACE Dollar 1922 Set with COA.

£ 115.00
---
List of items on:
---