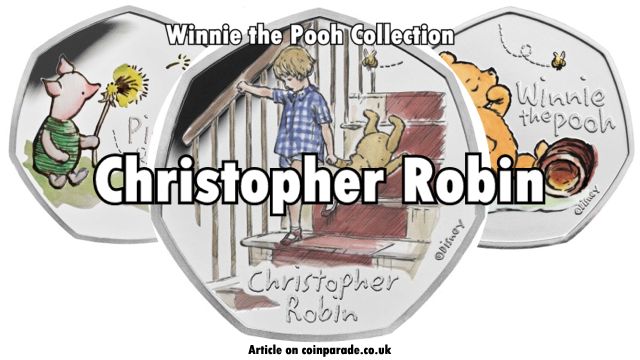 Christopher Robin, the Second Coin in the Winnie the Pooh Collection has been Released. This is the second coin to be released in the Royal Mint's Winnie the Pooh 9-coin Collection.
The Reverse, designed by ©Disney and based on the original illustrations of E. H. Shepard, shows Christopher Robin dragging Winnie the Pooh downstairs. The friendly bee hovers above.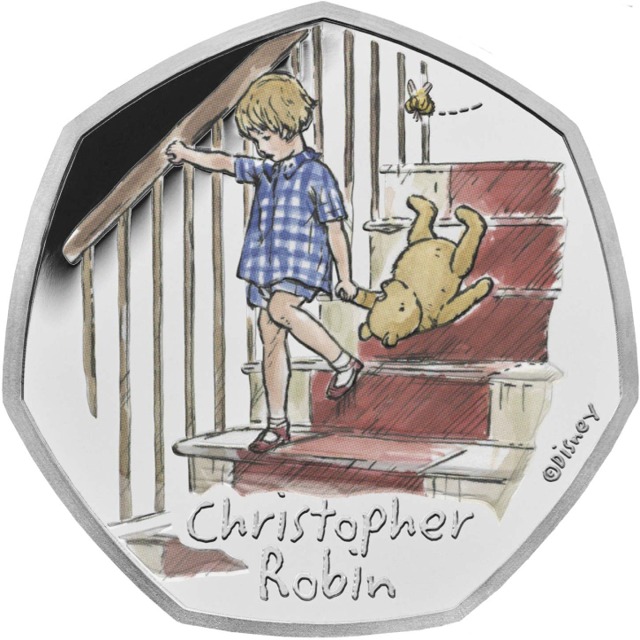 The 2020 release dates are:
Winnie the Pooh coin – released September 2020
Christopher Robin coin – released October 2020
Piglet coin – November 2020
Three more coins will be released in 2021 and the last three in 2022. They are available as BU, Colour BU, Silver Proof (colourised) and Gold Proof.
The Cupro-Nickel 7-sided BU coin has a diameter of 27.30mm and weighs 8.00g with maximum coinage of 45,000.
The Silver coins have the same diameter and weight but are .925 Sterling Silver with maximum coinage of 18,010.
The Gold coin has the same diameter but weighs 15.50g of 22 carat gold. Maximum coinage is only 535.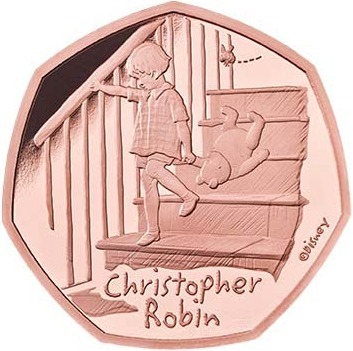 These coins are available from the Royal Mint Shop

Note: The coins are not being released into circulation.
The Obverse shows a portrait of Queen Elizabeth II by Jody Clark.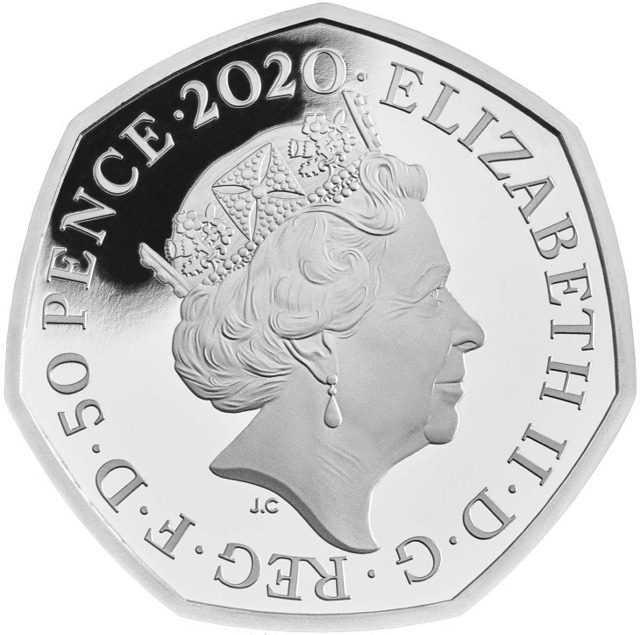 Images used by permission of Royal Mint

.
---
List of items on:
---


On eBay UK:
---
NEW Coin 50p Album Winnie The Pooh 9 Christopher Robin Piglet Eeyore [C]

£ 12.95

2020 UK Christopher Robin CERTIFIED BU 50p COIN IN STOCK READY TOGO FIFTY PENCE

£ 9.99

2020 Winnie the Pooh Piglet Christopher Robin 50p Fifty Pence Coin Packs

£ 12.99

2020 UK Christopher Robin UK 50p Coin Series BUNC *IN HAND* SAME DAY DISPATCH

£ 6.99

2020 Christopher Robin UK 50p coin in Brillant uncirculated (BUNC) condition

£ 7.00

2020 Christopher Robin BU 50p Coin Pack - Fifty Pence - Winnie the Pooh

£ 10.99

Coin Silver Proof 50p 2020 Christopher Robin Winnie The Pooh Royal Mint

£ 79.95

2020 Christopher Robin 50p Fifty Pence Brilliant Uncirculated Coin Pack

£ 12.99
---
List of items on:
---