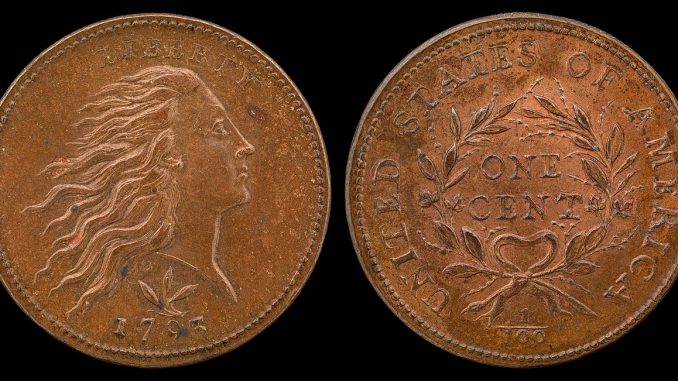 by Les Kendall
The United States Coinage Act of 1792 (or Mint Act) was "An Act establishing a Mint, and regulating the Coins of the United States".
It created the United States Silver Dollar as the standard money and lawful tender of the United States, together with a decimal system for US currency.
It also allowed anyone having gold or silver bullion to have their metal exchanged for an equivalent value coin, free of charge.
The act was enacted by the 2nd United States Congress and signed by President George Washington on April 2, 1792.
Background
Although the US became an independent nation in 1776, the country did not have its own currency. Coins from Spain, Mexico, Britain and other European countries were used.
In 1781 individual States were allowed to make their own coinage. They named the one ounce silver coin a Dollar after the German/Austrian Thaler. One ounce coins were common in Europe, although the American wanted no connection with Britain and its crown.
Thomas Jefferson proposed a system for the US where the dollar could be divided in 100 small units. Dollars would be silver and higher denomination coins would be gold.
Philadelphia Mint established in 1792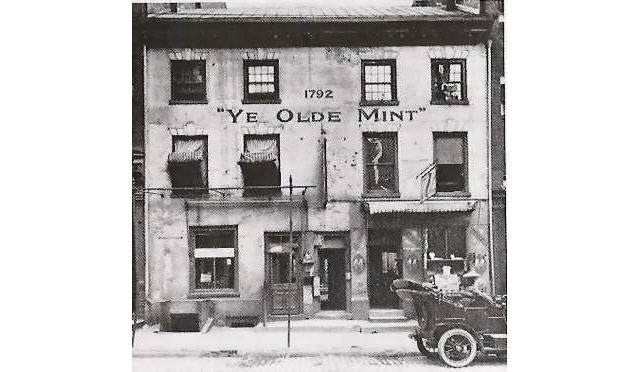 Although Jefferson's plan was approved by Congress, nothing much happened until 1792 when the Coinage/Mint Act was passed and a Mint was founded in Philadelphia.
The National Coinage consisted of:
Eagles ($10, gold)
Half Eagles ($5, gold)
Quarter Eagles ($2.50, gold)
Dollars or Units ($1, silver)
Half Dollars ($0.50, silver)
Quarter Dollars ($0.25, silver)
Disme ($0.10, silver. Pronounced dime)
Half Disme ($0.05, silver)
Cents ($0.01, copper)
Half Cents ($0.005, coper)
First Coins in 1793
The lower denomination coins were minted first, appearing in 1793. Silver Dollars followed in 1794 with the Flowing Hair Dollar.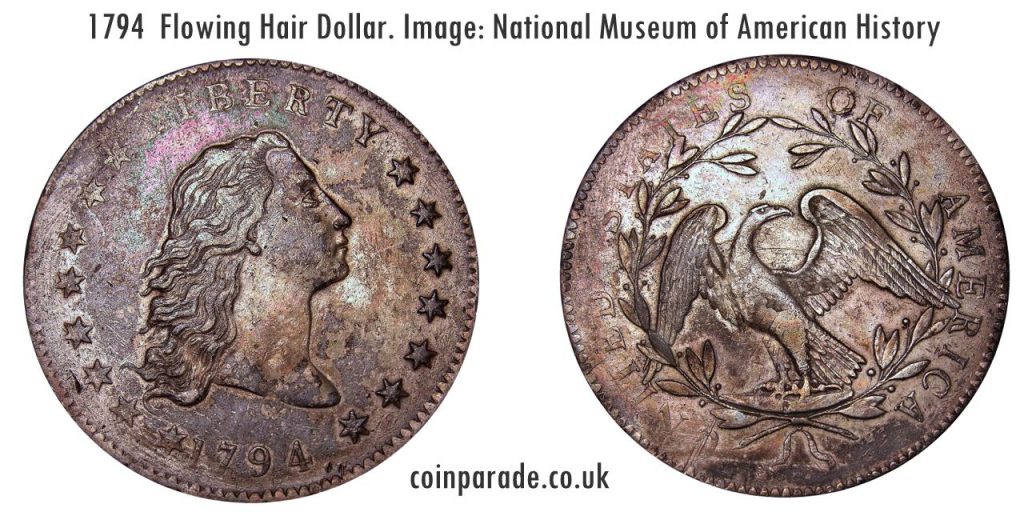 The silver dollar was equivalent to the Spanish dollar (known as the piece of eight). Foreign coins were still legal tender until 1857.
The Flowing Hair Chain cent was America's first large cent and the first circulating coin officially produced by the United States Mint. It was struck only during 1793 and was replaced by the Wreath Cent the same year.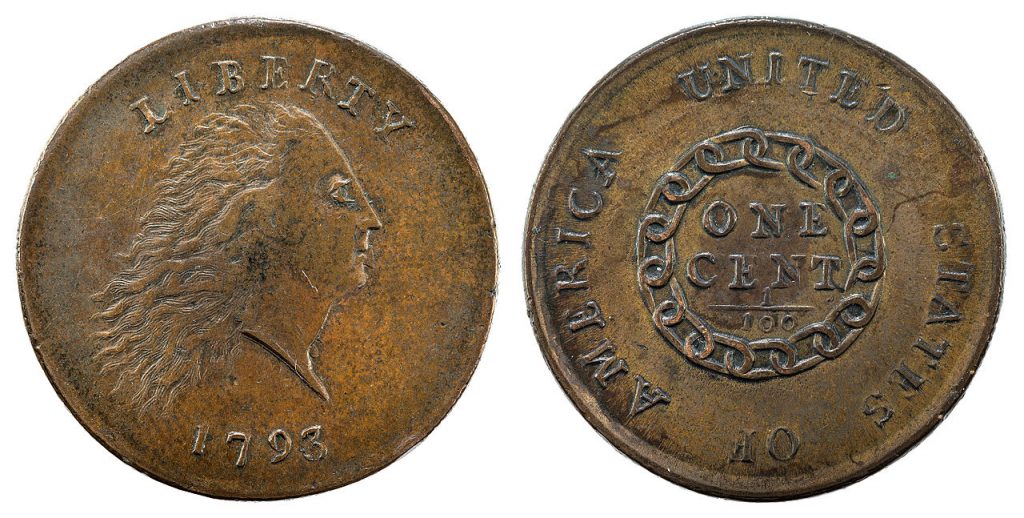 You can see a copy of the original act here : MONEY LAW The Coinage Act of April 2, 1792 http://constitution.org/uslaw/coinage1792.txt.
Images Credit: National Numismatic Collection, National Museum of American History.
---
List of items on:
---


On eBay UK:
---
Restrike USA 1794 Flowing Hair Liberty Dollar

£ 3.29

1794 Flowing Hair Dollar coin United States 15grams, 33mm + COA Very Collectible

£ 28.00

Lady With Flowing Hair 10oz .9999 Fine Silver High Relief Bar By Argentia Metals

£ 320.00

1795 Flowing Hair Silver Dollar $1 - Good / VG Detail (Polished) - Rare Coin!

£ 1,947.28

1794 Flowing Hair Dollar Tribute 2 oz Silver High Relief Round Intaglio Mint

£ 98.64

USA Novelty Coin in Display Holder (1804 Flowing Hair Dollar)

£ 4.99

Flowing Hair 'Aubrey' 10 oz .999 silver High Relief Art Bar Sexy Woman

£ 311.36

Art Nouveau Woman Flowing Hair 10 oz .9999 silver High Relief Art Bar Sexy Woman

£ 325.46
---


On eBay USA:
---
Restrike USA 1794 Flowing Hair Liberty Dollar

£ 3.29

1794 Flowing Hair Dollar coin United States 15grams, 33mm + COA Very Collectible

£ 28.00

Lady With Flowing Hair 10oz .9999 Fine Silver High Relief Bar By Argentia Metals

£ 320.00

1795 Flowing Hair Silver Dollar $1 - Good / VG Detail (Polished) - Rare Coin!

£ 1,947.28

1794 Flowing Hair Dollar Tribute 2 oz Silver High Relief Round Intaglio Mint

£ 98.64

USA Novelty Coin in Display Holder (1804 Flowing Hair Dollar)

£ 4.99

Flowing Hair 'Aubrey' 10 oz .999 silver High Relief Art Bar Sexy Woman

£ 311.36

Art Nouveau Woman Flowing Hair 10 oz .9999 silver High Relief Art Bar Sexy Woman

£ 325.46
---
List of items on:
---