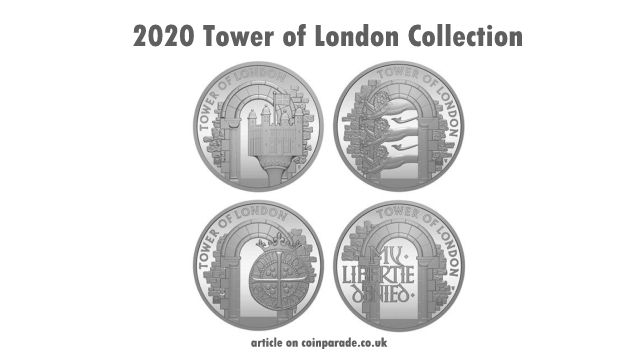 The 2020 Tower of London Collection adds another four coins to this series.
Following on from the 2019 Tower of London Collection celebrating the famous London landmark, another four coins have been added.
The Reverses for this 2020 series have been designed by professional calligrapher and heraldic artist Timothy Noad. Tim has designed a number of coins for the Royal Mint, including the impressive St George and the Dragon reverse on the  2005 Gold Sovereign.
As a central theme for the 2020 coins, each coin shows a Norman arched window in the background.
There are four coins in the 2020 series:
The coins are minted in BU, Silver Proof, Silver Proof Piedfort and Gold Proof. The coins were originally sold by the Royal Mint Shop

.
The White Tower
The first coin in the series is The White Tower, which is a central tower at the Tower of London. It was built by William the Conqueror as a Keep around 1080. It provided a Royal residence and even has a Chapel. The Tower got its name after Henry III had it whitewashed in 1240.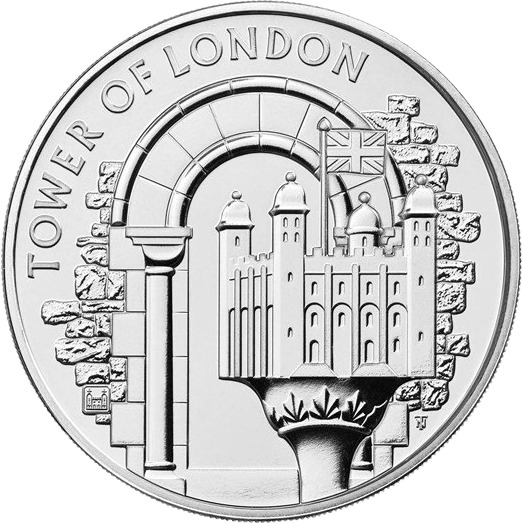 The Reverse shows an image of the White Tower and in the background a Norman arched window, the theme that runs through the 2020 Tower of London Collection.
The Obverse in each of the series shows a portrait of Queen Elizabeth II by Jody Clark.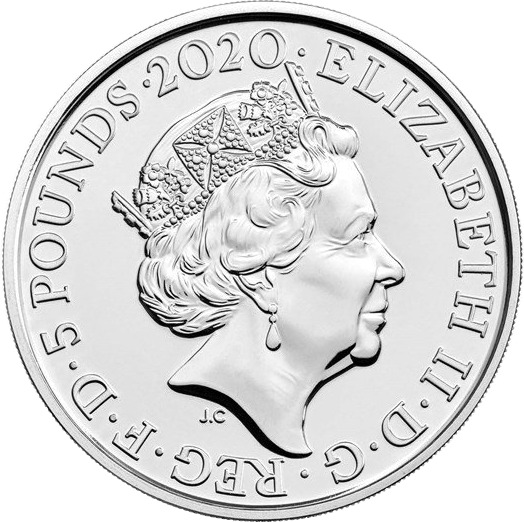 Images used by permission of the Royal Mint

.
---
List of items on:
---


On eBay UK:
---
Very Rare Collectible Paddington Bear Tower of London 2019 50p Fifty Pence Coin

£ 800.00

50P Coin PADDINGTON BEAR - Tower of London COLLECTABLE CIRCULATED

£ 250.00

50p Coin 2019 Paddington Bear tower of London Fifty Pence Collectible

£ 135.00

SALE! Collectible Paddington Bear Tower of London 2019 50p Fifty Pence Coin

£ 1.75

Very Rare Collectible Paddington Bear Tower of London 2019 50p Fifty Pence Coin

£ 450.00

RARE AND COLLECTIBLE 2019 PADDINGTON BEAR AT THE TOWER OF LONDON 50P COIN

£ 150.00

2020 Tower of London coin collection The White Tower UK BUNC Five Pounds £5 coin

£ 26.99

2020 PIEDFORT SILVER PROOF £5 COIN TOWER OF LONDON COLLECTION THE ROYAL MINT

£ 160.00
---


On eBay USA:
---
Very Rare Collectible Paddington Bear Tower of London 2019 50p Fifty Pence Coin

£ 800.00

50P Coin PADDINGTON BEAR - Tower of London COLLECTABLE CIRCULATED

£ 250.00

50p Coin 2019 Paddington Bear tower of London Fifty Pence Collectible

£ 135.00

SALE! Collectible Paddington Bear Tower of London 2019 50p Fifty Pence Coin

£ 1.75

Very Rare Collectible Paddington Bear Tower of London 2019 50p Fifty Pence Coin

£ 450.00

RARE AND COLLECTIBLE 2019 PADDINGTON BEAR AT THE TOWER OF LONDON 50P COIN

£ 150.00

2020 Tower of London coin collection The White Tower UK BUNC Five Pounds £5 coin

£ 26.99

2020 PIEDFORT SILVER PROOF £5 COIN TOWER OF LONDON COLLECTION THE ROYAL MINT

£ 160.00
---
List of items on:
---